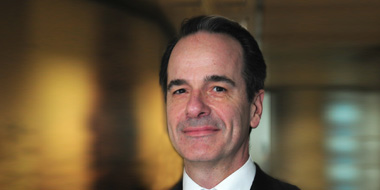 Dimitri Perrotis
Global Head for Corporate and Commercial Banking clients
Client Strategy
Dimitri Perrotis is Global Head for Corporate and Commercial Banking clients in the Client Strategy team within HSBC Asset Management in London and has been working in the financial industry since 1991.
Within the team Dimitri is globally responsible for business development with treasury departments and corporate pension schemes of large corporate and commercial banking clients . In addition, Dimitri is responsible for business development with family offices, and foundations.
Prior to joining HSBC in March 2019, Dimitri ran his own business promoting commercial real estate investments to institutional clients in Asia and Europe. Prior to that Dimitri worked in Global Banking and Markets for HSBC in London and Hong Kong between 2004 to 2015 and was head of Emerging Market sales for EMEA, head of Public Sector and Institutional Family Office coverage for Asia Pacific, and head of Public Sector in the Strategic Solutions Group in EMEA. Prior to joining HSBC in 2004, Dimitri worked for Goldman Sachs in London and Deutsche Bank in London in fixed income sales. Dimitri holds an MBA in Finance from the Wharton School of Business at the University of Pennsylvania and an MA in International Studies from the University of Pennsylvania. Dimitri earned his BA in Economics at Columbia University in New York.